Zion-Lake Powell Charter Flight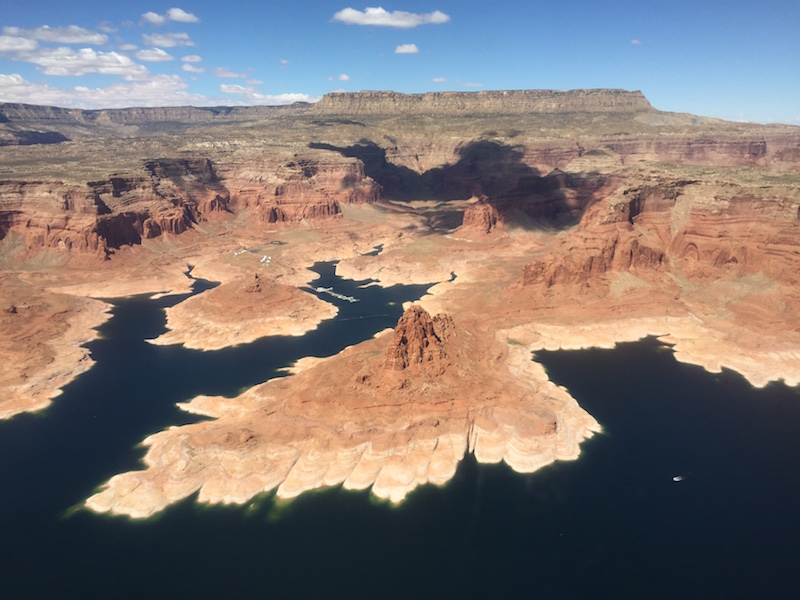 Duration: 120 Minutes (approx.)
Location: Virgin, Utah
Product code: Zion/LakePowell
This Zion-Lake Powell Charter flight is approximately 2 Hours.

Nothing is more spectacular than seeing Lake Powell from an aerial tour. This charter flight initially departs eastbound towards the vast and absolutely amazing Canaan Mountain Wilderness area, where you will fly near its incredible cliff edges and canyons on your way to the Coral Pink Sand Dunes. After cruising along the sand dunes and the base of the Vermillion Cliffs, you will approach the world famous Paria Canyon area, and then continue over to the wave formations. Next you will be absolutely mesmerized by the amazing slot canyon that drains into Marble Canyon and soar along the giant slot canyon with views of the Colorado River below. Once you reach Lake Powell National Recreation area you will fly right over Glen Canyon Dam and follow the vast shorelines of Lake Powell towards Rainbow Bridge and then continue toward the north shore of Lake Powell to Big Water. Just before the final leg home you will head westbound to White Cliffs, The Barracks, and finally to the East fork of the Virgin River, where you will experience amazing views of the Gateway to Zion National Park just above the little town of Springdale Utah. Additional flight time may be purchased, but an additional fuel stop may be required. Note that this tour requires a minimum of four (4) persons to operate.
**Passengers exceeding 250 Lbs must purchase an additional seat at the tour retail price.